I just picked this beauty up today to add some extra protection to my motor. It appears that some junk was making it through my old 30-micron billet rebuildable filter as evidenced my scoring on my bearings and cylinder walls.
The old filter was made in China, and sold by Jay Cee and others and had a washable element. It *seemed* to work pretty well, but the design wasn't that great, it leaked some, and just seemed to have too many parts and o-rings. The new Speed Flow, which is made here in the USA at Jack's shop, is a much more elegant design. And in hindsight, maybe 30-microns is too course.
Overall it's a little slimmer than a Fram PH8A or HP-1 or the old rebuildable one, but it fits the same filter mount.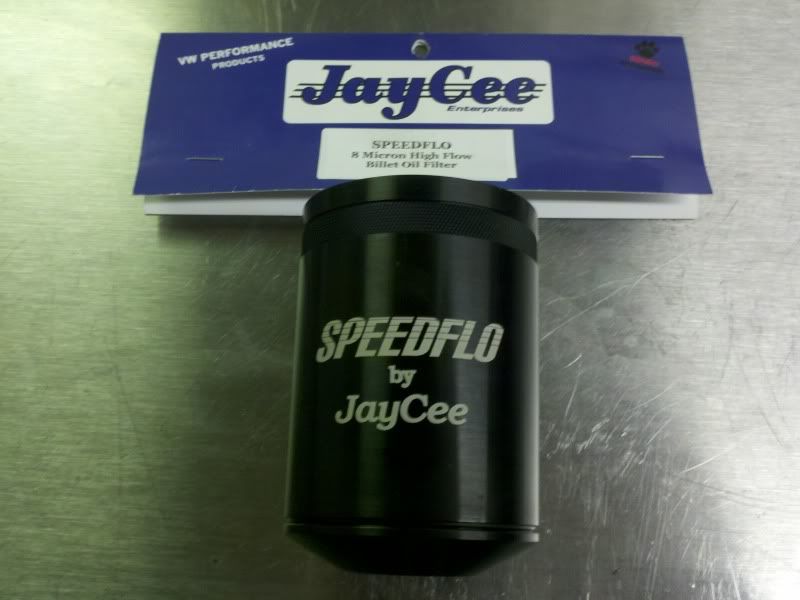 This one is only 4 pieces (not including seals), including the replacable element. The old billet one had at least an extra part or two. The 4th piece that you can't see it a threaded nipple that inserts into the filter cartridge on one end and screws onto the filter mount on the other. Other than that, there's just the main body, the lower cap, and the 8-micron filter, which is suggested to be replaced about every 12k miles.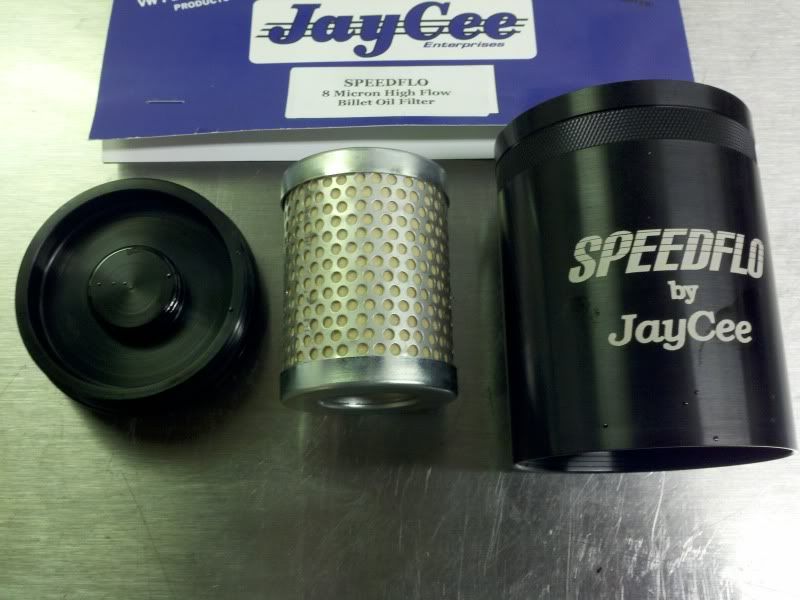 From the top, you can see that there is a large amount of open space for un-restricted flow. One of the seals acts as a one-way valve so if you have the filter mounted sideways or even upside down it won't empty every time the car is shut down. Since I run my filter right-side-up, I'll probably trim that seal to make the flow less restrictive.
Like all of Jack's parts, the machine work and finish are works of art and the quality is impeccable. The bottom cap is even broached so you can get a socket on it to help remove it from the car, and the upper end of the main body is knurled for the same purpose.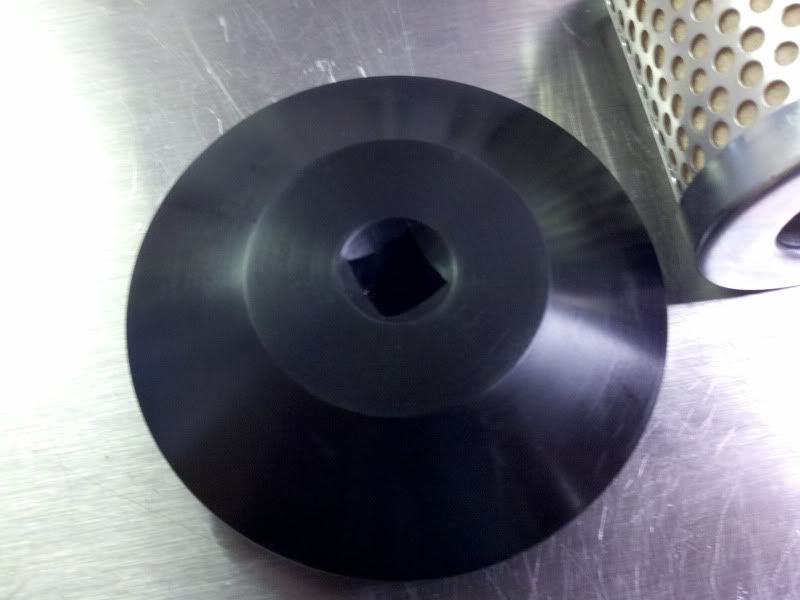 The price was about $110, well worth the investment in my eyes for anyone who has a high performance engine. It's avalable in other anodized colors was well, but I elected for the subtleness of black.

_________________
-Brian
55 Outlaw Oval- 231 hp daily driver

1953 Fleetwood Travel Trailer
2010 FJ Cruiser- The Mountain Goat
30 Ford Model A Pickup Hotrod


Conklin Performance & Engineering