As most of you know, I had some lash cap failures and some pieces of them made it into my oil pump and took it out. This could have possibly been averted by running a magnetic drain plug or, as Gene Berg suggested, a "cow magnet" hose-clamped to the pickup tube. Well, I had neither of these. And I had heard horror stories of the magnets in the (you guessed it, made in China) magnetic drain plugs coming out and getting sucked into the oil pump. The magnets are just glued in those drain plugs, after all. Well, as luck would have it, I happened to be browsing through Jay Cee's new products on their website and came across this, their new Mag Plate sump cover.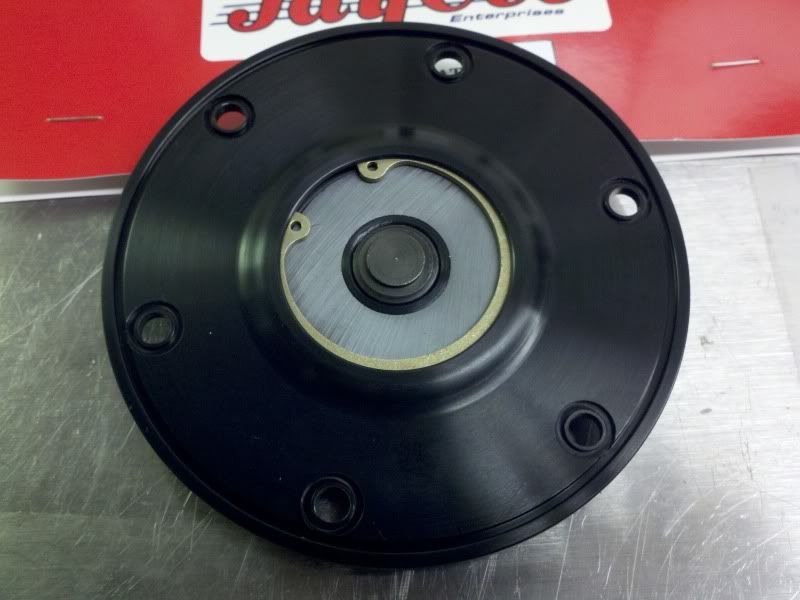 What a great idea! As you can see, there is a huge, round magnet that fits in a machined recess in the inside of the cover. The surface area of this magnet is huge! And, it's held in place with a big, beefy snap ring. That thing ain't going nowhere!
I pulled the magnet out, because I just *had* to and was impressed at how strong it was. This thing should capture and retain anything.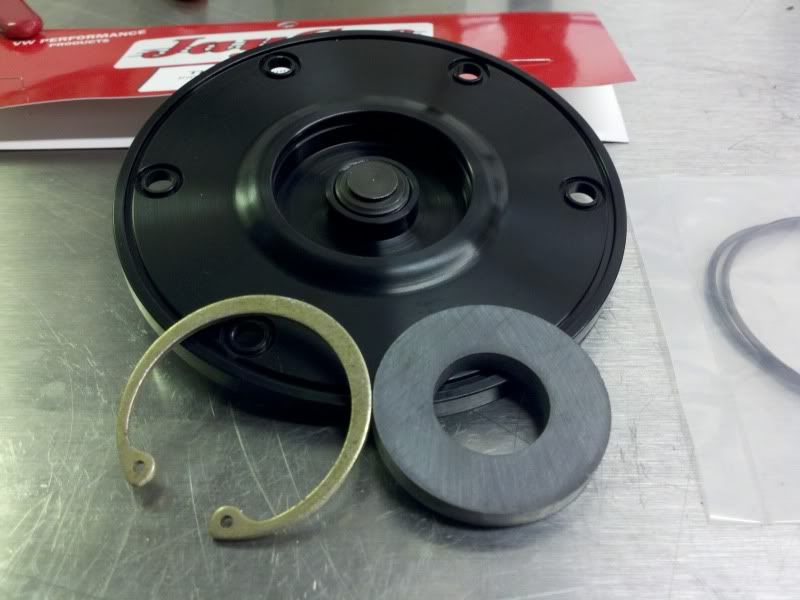 Another nice feature is that it uses o-rings, rather than a gasket! There is a main o-ring, and then one for each bolt. No more messing with RTV, this thing *shouldn't* leak (I'll report back later). Because of the o-ring seals, it should be a piece of cake to pull this cover during an oil change to inspect the magnet of signs of metal debris.
As you can see from the bottom view, it has a nice contour and uses an Allen-head plug rather than a bolt, a nice touch!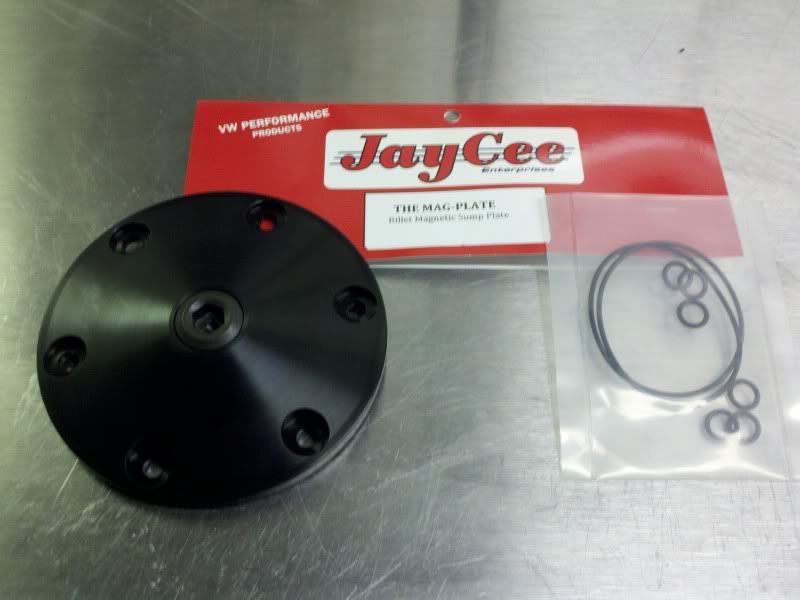 It's a great product that should find its way on any performance motor. Great looks and function, what more can you ask for. The cover kit (including o-rings) was about $40.

_________________
-Brian
55 Outlaw Oval- 231 hp daily driver

1953 Fleetwood Travel Trailer
2010 FJ Cruiser- The Mountain Goat
30 Ford Model A Pickup Hotrod


Conklin Performance & Engineering