Hey Guys
Still here in WA state doing our thing!
I've got this 67 that we have had for a few years now; it started out life in Hawaii and I picked it up in Seattle from a widow (It was her husbands car)
Originally I built it for my son Estin for his 16th B-day and first car; Mild easy build, good simple 1500 engine, lowered but not too much, distressed (Fake Patina) the paint as the PO had done a mediocre paint job on it and I wanted something that looked cool but not too pretty for those High School parking lots.
I ended up buying it back from him a couple years later and building him up a 2004 Lexus GX470 after multiple teenager induced mechanical issues.
So here it is 5 years later and pretty close to the same, Ive fixed/overhauled the trans he blew, front bumper he folded in half after a friend pulled him out of a ditch by the front bumper.
Just doing little things to it now planning on making it a little outlaw racer fun car, nothing fancy just enjoy it and have fun.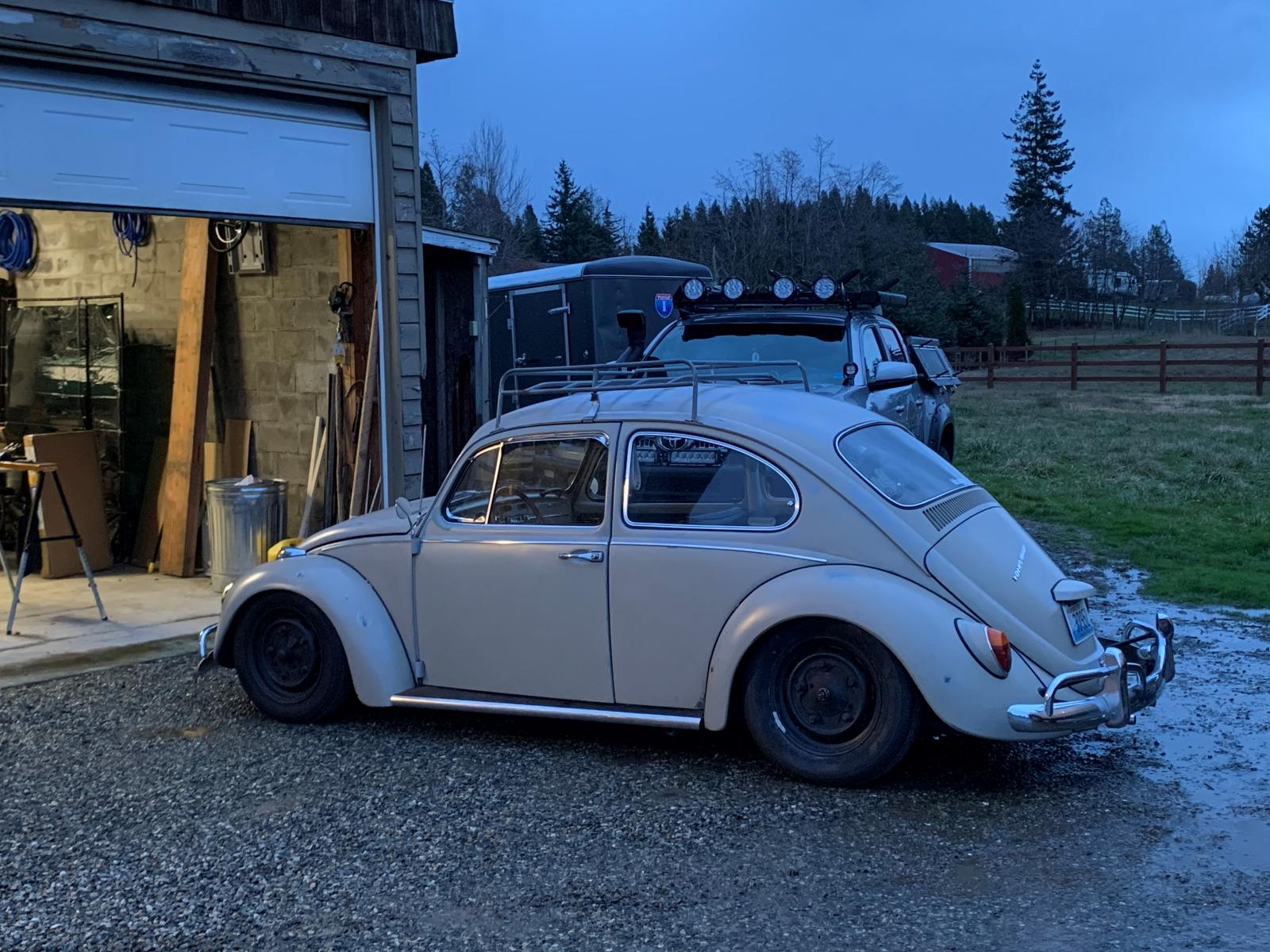 First little project and thing I wanted to change was the wheels, picked up a crusty set of Rostyles directly from SA and restored, rehooped them to 5" fronts and 8" rears with custom backspacing.
will probably start building a bit more fun of an engine soon.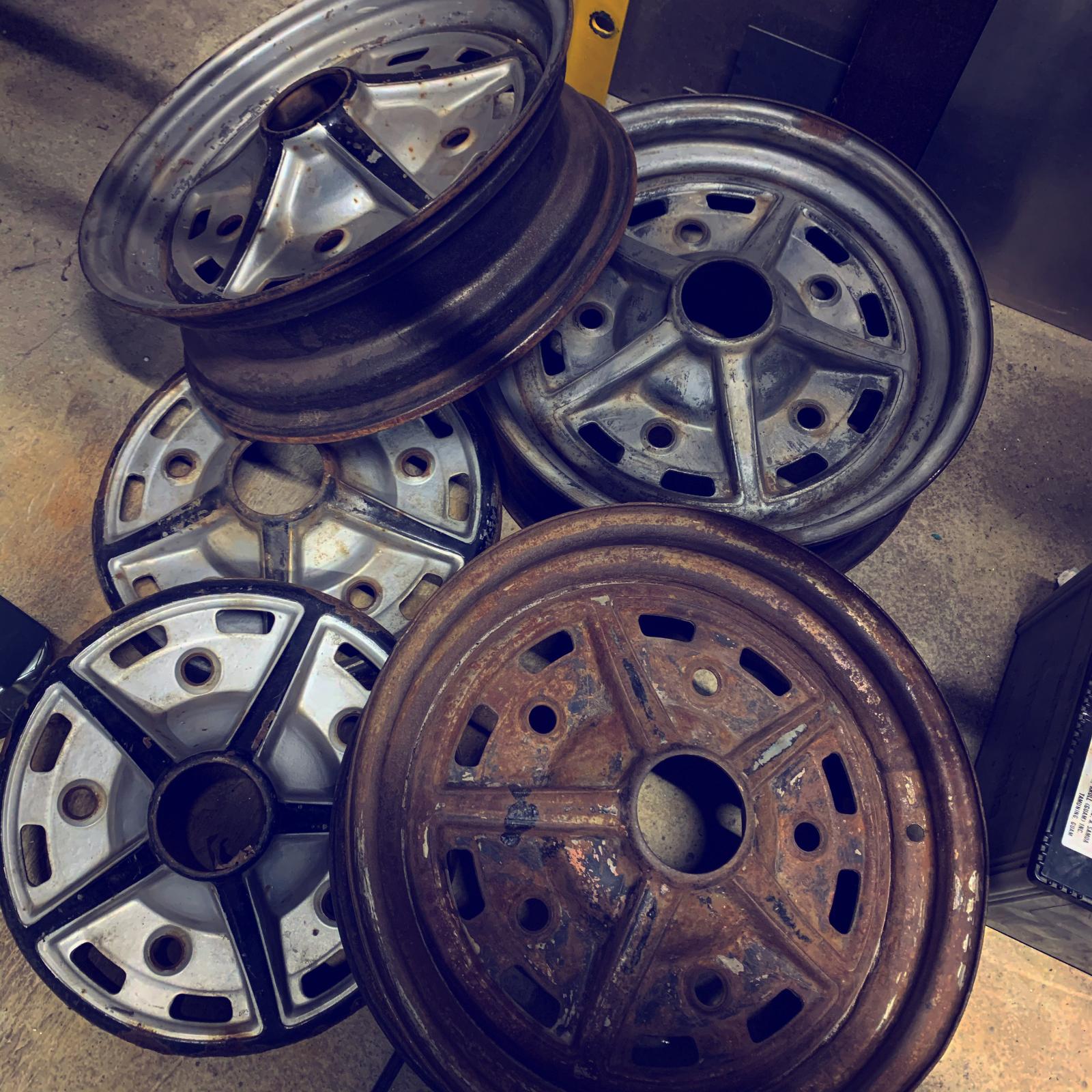 Did i mention crusty, after blasting the hoops were trash and I was left with a pitted mess, took hours of welding and sanding to get the centers smooth again.
After building them up, came out awesome and learned some things if I ever decide to do a set again.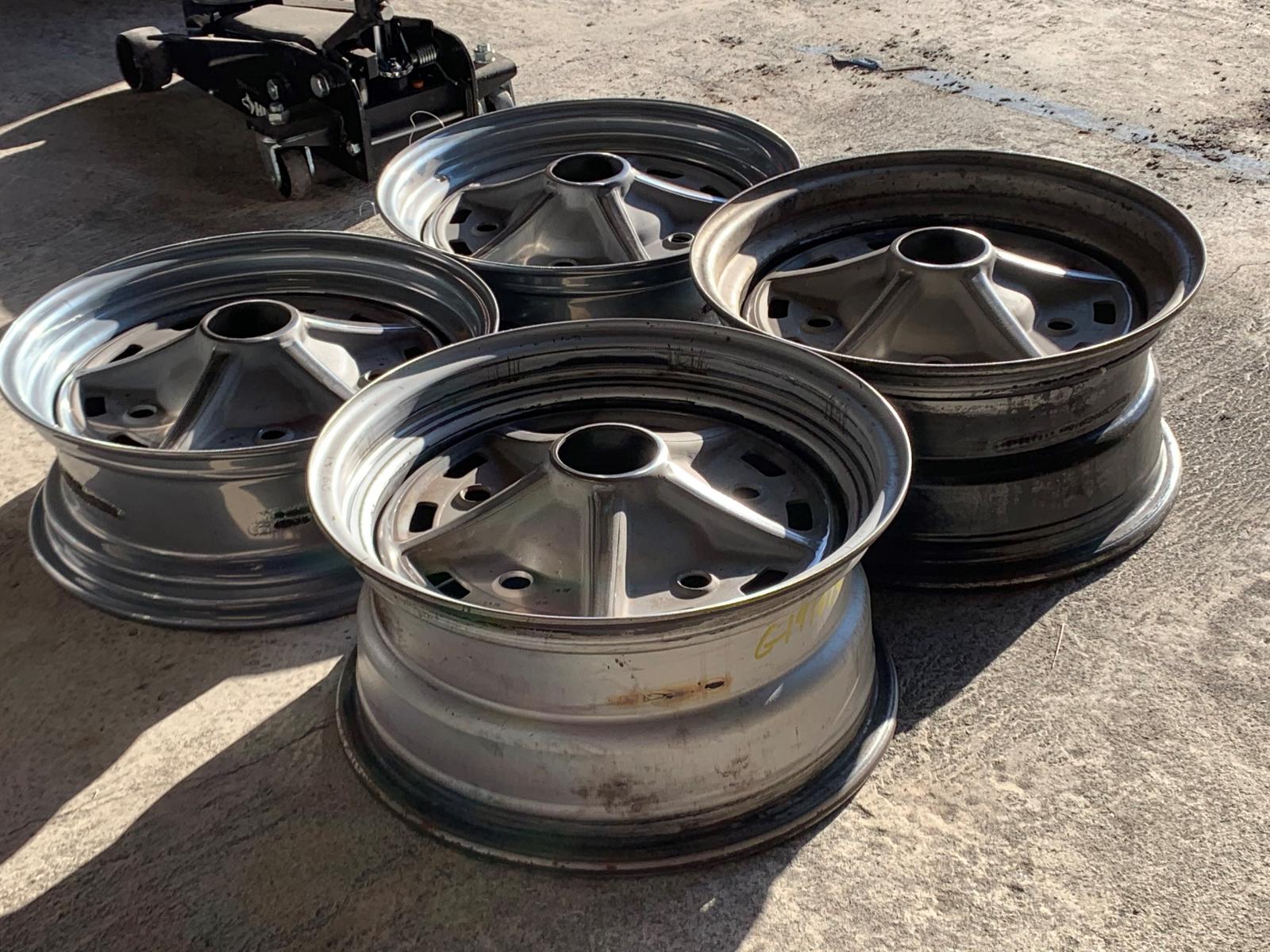 After Powder coating and before detailing : still have to do that.